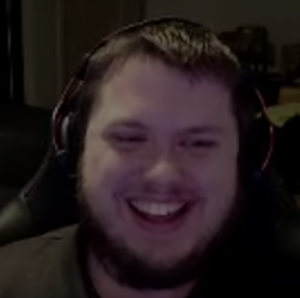 Heya! I'm Mascurse (aka darthmask on the forums) and I am honored to stream for the Grievance team!
My primary game is Final Fantasy XIV and I stream raids (DPS perspective) and news broadcasts for any new information or patches, but you'll sometimes catch me streaming Magic the Gathering, Elite Dangerous, Clone Hero, or Monster Hunter World.
My normal stream times are as follows:
Tuesday, Wednesday 8pm-10pm (EST) –> FFXIV Raid w/Down to Friendship raid static
You may have seen me running around in any or all of these titles in the past:
Earth Eternal
Runes of Magic
Lord of the Rings Online
Star Wars: the Old Republic
World of Warcraft
Rift
Neverwinter Online
Guild Wars 2
I've been a member of the Grievance family for nearly 6 years at this point (my how time flies!) and started in Neverwinter, but moved into FFXIV when I realized how awesome the game and people are. I am a somewhat prolific musician, a hobbyist PC builder, and a Pathfinder GM. Given enough interest, I might even be persuaded to stream one or another of those hobbies!